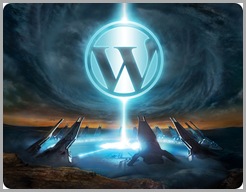 This blog, www.nirjhar.com is on WordPress Engine. From this you can imagine I am a great fan of WordPress though I am not a regular blogger but reader indeed! I am a regular reader of TechCrunch (www.techcrunch.com actually my favorite site in this world :)) and it is also a blog. The Great blog.
Few days back I started observing my native blog platforms very closely. While watching Somewherein Blog (www.somewhereinblog.net), Amar Blog (www.amarblog.com) and some individual bloggers (which are also in wordpress. Example Shahidul Alam's blog http://shahidul.wordpress.com) for my test cases and after while Nations' largest newspaper The Daily Prothom Alo launched their own blogging site (www.prothom-aloblog.com). That was also a positive step for this country, Bangladesh. The largest print media is shacking hand with web based media. For me it is a milestone.
Origin of Blog (From Wikipedia)
Before blogging became popular, digital communities took many forms, including Usenet, commercial online services such as GEnie, BiX and the early CompuServe, e-mail lists[56] and Bulletin Board Systems (BBS). In the 1990s, Internet forum software, such as WebEx, created running conversations with "threads." Threads are topical connections between messages on a metaphorical "corkboard."
The modern blog evolved from the online diary, where people would keep a running account of their personal lives. Most such writers called themselves diarists, journalists, or journalers. Justin Hall, who began personal blogging in 1994 while a student atSwarthmore College, is generally recognized as one of the earliest bloggers,[57] as is Jerry Pournelle.[citation needed] Dave Winer's Scripting News is also credited with being one of the oldest and longest running weblogs.[58][59] Another early blog was Wearable Wireless Webcam, an online shared diary of a person's personal life combining text, video, and pictures transmitted live from a wearable computer and EyeTap device to a web site in 1994. This practice of semi-automated blogging with live video together with text was referred to as sousveillance, and such journals were also used as evidence in legal matters.
In 1993, Dr. Glen Barry started publishing the first political blog — the "Forest Protection Blog" (originally entitled "Gaia's Forest Conservation Archives") at http://forests.org/blog/ — both to campaign for forest protection and as his Ph.D. project[60]. This political blog initially used the gopher protocol, and has been on the web continuously since Jan. 1995, making it the web's first and longest continuously running political blog. The work has since evolved into the world's largest environmental portals.
Early blogs were simply manually updated components of common Web sites. However, the evolution of tools to facilitate the production and maintenance of Web articles posted in reverse chronological order made the publishing process feasible to a much larger, less technical, population. Ultimately, this resulted in the distinct class of online publishing that produces blogs we recognize today. For instance, the use of some sort of browser-based software is now a typical aspect of "blogging". Blogs can be hosted by dedicated blog hosting services, or they can be run using blog software, such as WordPress, Movable Type, Blogger or LiveJournal, or on regular web hosting services.
Blogging and Bangla:
Apart from the blogging history a new era was brought in Bangladesh on 16th December, 2005 on the day of Nations "Victory Day". On that day somewherein net launched the first Bangla (Bengali, bn) blogging platform with full support of Unicode (UTF-8) with phonetic Bangla keyboard input. Before that Bangla bloggers were using Blogger to write their Bangla blog with external unicode keyboard like Avro, Ekushey, Bijoy. But blogger wasn't in Bangla. My favorite Developer Hasin Hayder was the developer of this blog. And again in 2008 hasin created the new Bangla blogging platform Prothom-aloblog. Congratulations Hasin.
And now, blogging in Bangla is really easy for the easy typing method and easy Unicdoe conversion tools. And creating local blogging community is a trend now in Bangladesh. Each day I am getting question from people "How can I start a blog platform?" and My answer is always Wordpress. And then they asked what wordpress? Is it WP or WPMU (WordPress Multi User)? Then I have to answer them with care.
Here is some facts.
WordPress

WordPress MU

Supports one blog with multiple bloggers. Bloggers can't use a avatar picture by uploading in database.

Supports multiple blogs and multiple bloggers. Bloggers can write for multiple blogs. Blogger can use avatar.

Famous for its "5 minute install." In practical it needs actually some seconds if you use some service like SampleScript or Fantastico :).

Setup is more involved. Really tough.

No advanced hosting requirements. Any host with a MySQL Database support will do.

Your host needs to support wildcard DNS to use the sub domains feature. And most of the cases few hoster (very costly) has this feature. You can't use this in a Shared Hosting service.

Instant installation (through Fantastico, etc.) supported by many webhosts.

FTP time! You can reduce it by uploading in .zip format and decompress with Shell extension or CPanel File Manager. But still this is kind of Geek work.

Each user is assigned a role level (subscriber, contributor, author, editor, administrator).

In addition to the standard WordPress roles, you can also specify "site admins" who can add/edit/delete all blogs and users.

WordPress receives updates first.

MU users must wait for WordPress updates to be applied to WordPress MU.

Administrators can edit themes, plugins, and code files from within WordPress.

The Theme Editor, Plugin Editor, and Manage Files sections are all disabled for security reasons.

Plugins can be enabled/disabled by the blog administrator.

The site admin can opt to have plug-in disabled altogether (the default setting), or allow blog administrators to enable/disable plug-in that have been uploaded.

Plug-in can also be uploaded to a special "mu-plug-in" folder, where they will be executed automatically on all blogs. (Some plug-in won't function property when run this way, however.)

If you have multiple blogs running standard WordPress, you'd need to upload plugin updates to each one.

Plugins for all WordPress MU blogs are stored in one place. Update once, and it takes effect on all the site's blogs.

If you have multiple blogs running standard WordPress, you'd need to login to each one separately to access the administration.

You can switch between blog admins using a simple drop-down menu.

Allows you to use most HTML in your posts, but strips out PHP.

In addition to removing PHP, WordPress MU is more strict in regards to what post HTML it accepts. For example, it will strip out class/ID attributes, inline styles, <span> tags, etc.

WordPress allows posting via email.

WordPress MU lacks this feature.

WordPress lets you customize its list of update services.

WordPress MU doesn't let you specify update services.
Facts are collected from WordPress Expert Blog and modified in many part. Thanks Wordpress Experts. 🙂
I think there are other issues involving this comparison. As I am not an expert so dear folks please update here. I'll love to put those.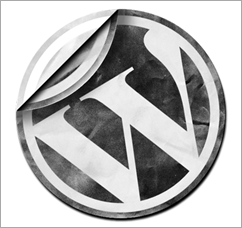 Why WordPress?
Here is my points for WordPress:
It is really stable and fast.
Very easy to setup.
Versy easy to manage posts, comments, tags, categories and Spam.
Has huge range of Theme (template) to furnish the blog.
Plenty of tools (plug-in) is ready to enrich the blog.
You can post through Windows LIver Writer, MS Office, ScribeFire and Other supported offline applications.
The message compositing composer is really attractive with rich media support.
Using the custom fields is really handy.
Easy to track back the posts.
If I highlight number 6 (desktop blog posting software) both Somewhereinblog and Prothom-aloblog doesn't have this feature. Only amar blog (www.amarblog.com) has it as because of WordPress MU.
Moderated Media in Bangladesh:
In Bangladesh every media is moderated. If you think of a printed media they've huge moderation due to the limitation of space. So few of lucky person can write their (The Editors and Journalists are lucky, they've some space their :)). When Bangla blogging started with the slogan "Badh Bhangar Awaj" as it implies the sound of breaking off the dam to unlock the free expression of motions, emotions, interactions in Bangla blogs the writers (bloggers) were happy. At least they've a place where they can write whatever they like. After while the blog community was polluted due to slang and personal attack. Then the blog company started to moderate the posts. Then again the moderated media is reborn.
For this reason many bloggers started their own personal blog. Because they believe blog is still their their Web Log.