A few days ago I went to IDB Bhaban, the largest Computer Hardware market in Bangladesh, and found major changes there. Most of the shops are selling various antivirus software and subscription license. Asked a few of the sellers about customer response and they replied positively. I was happy. At last, people are purchasing a software license. Very good news for Bangladesh where piracy is in the wild range.
Then I visited one of the Microsoft OEM partners there and the shop replied people are purchasing OEM Operating Systems. Very good news indeed. Then I asked who are the consumer of antivirus software like Kaspersky, Norton, Bit Defender, Avast then they replied "The users who are using pirated windows operating systems are the customers". Then I got the picture. Genuine windows users are using Microsoft Security Essential for their Malware protection purpose. Then I asked the shop "why not you're suggesting users purchase the original Operating System so that they can avoid costing on antivirus program?" They were pale on that question. Because Microsoft's Security Essential is free software and they can't make money on it.
In my opinion, Microsoft Security Essential is one of the best antivirus software I have ever seen. All you need a genuine windows nothing else. It can be installed on all versions of windows. And it'll update its engine automatically for the lifetime. No subscription fee is required. I am using this since it was in beta.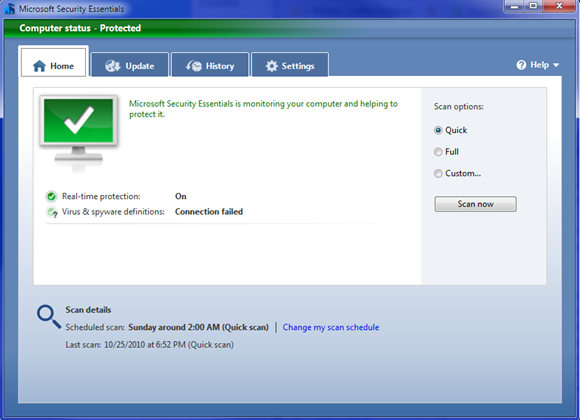 The facts:
For another antivirus program, you need to subscribe yearly with 10$~50$. That means for 3 years you need at least 30$~150$ which is equivalent to a genuine OEM Operating System. With a genuine operation system, your computer will have all the latest security updates and performance issues updated all the time. That'll be a great advantage for the users who are always seeking the best performance.
And using the genuine operating system will give you the confidence that you're not into piracy. So why do you need a pirated operating system?